mise à jour mars 2006

hey losers,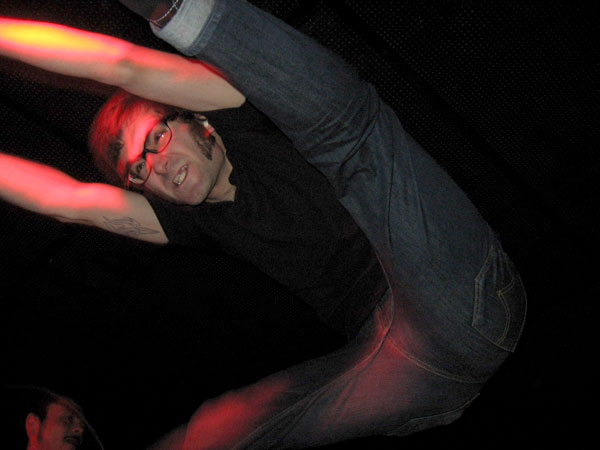 Notre page sur myspace : http://www.myspace.com/donaldwashington

Le premier 7" de DONALD WASHINHGTON est attendu courant 2006 sur TRAHISON RDS, avec des featurings de Craig et Devon (WHAT HAPPENS NEXT, San Francisco), UNLOGISTIC (Paris) et FACE UP TO IT! (Bordeaux).

Sur la face Yank :
01 "Gay Hardcore" (version US)
02 "Punk Jihad" (version US old school)
03 "Embrace Monk U" (thème de Robert, Wisconsin)
04 "J'veux pas l'savoir" reprise de Minor Threat feat. FACE UP TO IT!
05 "I was liberated from the nazi tyranny by the US army and all I got was this lousy General de Gaulle t-shirt" a.k.a. Marshall Plan

Sur la face Vieille Europe :
01 "Hardcore Gai"
02 "http://gamo.free.fr"
03 "Basketball Hardcore"
04 "Comme Unlogistic"
05 "Willi Betz Hardcore"
06 "Rien à Foutre" (reprise de Déja mOrT par DW)
Le split UNLOGISTIC/DONALD WASHINGTON est disponible en version à télécharger (morceaux et pochettes) à cette adresse : http://unlo.free.fr/unlodw1.html

DONALD WASHINGTON figure aussi sur le DVD de UNLOGISTIC qui doit sortir cette année. Il s'agit d'une version live du morceau "Comme Unlogistic" au squat Le Clandé à Toulouse, avec paroles en sous-titrage façon karaoke.

Sortie courant 2006 (inch Allah) sur W RADICAL de la compilation mini LP TRIBUTE à REAGAN YOUTH ("Youth Anthems For The New Covers") avec les morceaux/groupes suivants :
new aryans --> BAN x THIS (italia)
reagan youth --> FACE UP TO IT! (france)
(are you) happy --> I SHOT CYRUS (brazil)
i hate hate! --> THE GOP (usa)
degenerated --> DONALD WASHINGTON (france)
u.s.a. --> TEKKEN (france)
(you're a) gonowhere --> LA PIOVRA (italia)
Pour info, sachez enfin que pour le moment les membres de DONALD WASHINGTON sont aussi (et surtout) à l'oeuvre au sein de DEJA MORT, YEAR OF NO LIGHT, ADAM KESHER et dans le backing band de KIM.